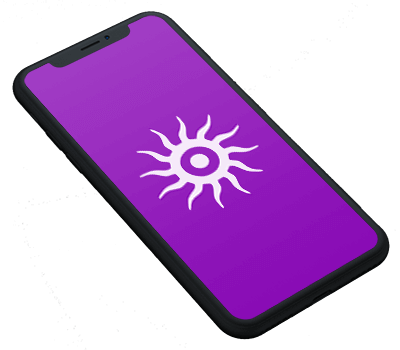 ShiVa 3D products
You will find below a list of products designed for games made with ShiVa 3D.
The packs can be used for free while running in ShiVa Editor, so feel free to download and try them.
Show demo
| | |
| --- | --- |
| | All the plugins are now compiled for Windows, Mac and Linux. You can use them with ShiVa Editor 2.0 on the platform of your choice. |
| | | |
| --- | --- | --- |
| | Fall in love for the Annual Pass and save up to 70% | |
Why not provide to your project all of the features it needs and create the most amazing game in no time at a very attractive price? The Annual Pass grants you access to every plugin and every scripting pack you can see on the site, during one year.

Give to your game a new dimension, with a large choice of scripting packs and plugins : tweening, in-app purchases, ads, social, json, sprites and much more.

In addition to what you can see on the site, owning the Annual Pass also means you will have access to the upcoming products, with no additional fee!

You can renew your Annual Pass at any time and if you decide to, your Annual Pass will be extended by 1 year. The Annual Pass is not a subscription,it won't be automatically renewed.
Nothing happens to your games when the Annual Pass expires, you just won't be able to activate the plugins (or packs) for your next games.

There's also an Annual Pass dedicated for the scripting packs, and one other for plugins in case you have specific needs. The most attractive one is obviously the Global Annual Pass.

The Annual Pass is for sure what you need!
Packs
Annual Pass
$250
($650.00)

Global
Annual Pass
$390
($1490)

Plugins
Annual Pass
$250
($840.00)
| | | | | |
| --- | --- | --- | --- | --- |
| | By purchasing the Packs Annual Pass, you get access to everything in the packs category during 1 year | | By purchasing the Plugins Annual Pass, you get access to everything in the plugins category during 1 year | |
| | | | | |
| --- | --- | --- | --- | --- |
| | | By purchasing the Global Annual Pass, you can access both categories during 1 year! | | |
ShiVa Packages

Read the introduction
Why?
I have programmed a lot of games during the past years and I've aquired a nice experience with ShiVa. Each time I have a new game to do, there are things that are similar to the previous games I did, some identical features, some identical problems too...
That's why I've decided to create these packs that can be included to a game to not have to reinvent the wheel each time I have a new game to do. Each pack is independent. It does a single task, but it does it well. With these packs, you (and I) will save a lot of time and by using packs your code will become much more readable, also more maintainable.
What is it?
Packs are the easiest and most effective way to add new features to your game.
What I call a 'pack' is a .stk file. This kind of file is not only used to hold the ShiVa game that will be executed, but can also contain independent resources. The pack can be loaded at runtime by the game in order to use the resources it contains.
The main objective of the packs provided here is to allow games to embed complex behaviours with very simple implementation. A pack can provide features that are very difficult to develop but thank to these packs you'll get the thing with only a few lines of code. The development time you save is just huge.
How does it work
The use of these packages is very simple: place the .stk file in your project directory, load it and use it.
To facilitate the loading step of these packs, you will find below a file named JPPackLoader allowing you to load these packages with a single line of code.
At publish time, you just have to add the packs into the "Additional files" section of the Authoring Tool.
Pack vs Plugin?
Packs can contain any kind of ShiVa resources (AIModels, textures, models, ...). However, most packs you'll find below contain only AIModels. Just like plugins, packages can create new script APIs, so what differences are there with plugins?
The packs have two disadvantages: the completion is not available for their APIs (Ctrl+Space shortcut not available and no LUA colorisation) and they only work with LUA projects (no C++ compilation). This last point is actually an advantage against the plugins because it allows the pack to be compatible with all platforms because there is no need to recompiled it, which also means that the packages are already compatible with platforms that have not been released yet!
Another advantage for the packs, their very small size. Let's compare the pack JPTweener to the Tweener plugin (available in the officiel ShiVa 3D Store): they both provide the same functionalities but JPTweener is only 25KB while the plugin is 4.5MB!
In fact the lack of completion and API colorization is not a problem because there's a workaround. For each pack available on this site, a "LUA extension" is prodided which is a "small plugin" that will provide you the completion and colorization, and you will use it only while in ShiVa Editor, it won't be exported. The combination of packs and their small plugin is the best possible solution because it offers the advantages of each of them without having the disadvantages.
Pricing policy
- A bought product can be activated for an unlimited number of your games
- If a product is updated with new features, its price may be increased. However, if you've purchased a previous version of this product, you'll get the upgrades for free.
Requirements
ShiVa 1.9.2 or greater required.
Pack loader
Tool to load the packs available on this site into your games
JPPackLoader is an AIModel that will allow you to load .stk files in your games. It will be useful for all packages offered below.
Once the AIModel is added to your game, the process to add a pack to your game is as follows:
- Add the .stk files you want to load to the root directory of your ShiVa project.
- Send an event to JPPackLoader.
- Activate your packs
Here is an example of loading and activation, with the JPAnimation pack (who must have been placed in your project root directory):




local

 hUser = 

application

.

getCurrentUser

 ( )


user

.

sendEventImmediate

 ( hUser, 

"JPPackLoader"

, 

"onLoadLocalPacks"

 )


JPAnimation

.

activate

 ( 

"<email>"

, 

"<activation_key>"

 )


Note that if the pack is stored locally, you can use the pack directly because it is loaded instantly when "onLoadLocalPacks" is called. However, some games may require to store the pack on a distant server, so the pack has to be downloaded and this process may take several frames. JPPackLoader is able to do it, and this is now a 2 steps process: download request made by you to JPPackLoader, and callback event sent to you by JPPackLoader when all the packs have been downloaded and are ready to be used. Here are the steps to follow:




local

 hUser = 

application

.

getCurrentUser

 ( )


user

.

sendEventImmediate

 ( hUser, 

"JPPackLoader"

, 

"onLoadPack"

, 

"JPAnimation"

, sUrl ) --Do the same to request the download of any other pack here

user.sendEventImmediate ( hUser, "JPPackLoader", "onLoadPacksEnd" ) --Tell JPPackLoader that all the download requests have been made to allow it to send the callback event when they all are downloaded


Simply send the "onLoadPacksEnd" event to inform JPPackLoader that all the pack requests have been made. JPPackLoader will notify you when they are all downloaded and ready to use with the "onPacksLoadingDidEnd" handler. You can start using your packs in this handler, starting with the activation:

function MyAIModel.onPacksLoadingDidEnd ( )


    JPAnimation.activate ( "<email>", "<activation_key>" )


end

Packs