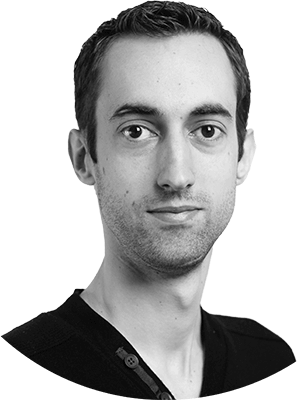 ShiVa 3D developer
Web developer
iOS developer
My skills
Expert developer with software ShiVa 3D that allows the creation 2D/3D cross-platform video games or applications. Full knowledge of the LUA programming language used by the ShiVa game engine.

Excellent knowledge of native iOS applications development with xCode and the Objective-C programming language.

Very strong skills in PHP development, web-services, MySQL database management and bootstrap responsive interfaces.

I also have the base knowledge in the development of Android applications, using Java, Eclipse and the Android SDK.

I use of collaborative tools such as SVN and GIT for file versioning, JIRA, Mantis, osTicket, Producteev or Bug-tracker for tasks and bugs tracking.

I invite you to discover a bunch of applications and games that I have made, displayed in my Portfolio.
My curriculum
2017 - Present
Web and WinDev developer at FDSEA 51, the main union of farmers and winegrowers in its area of influence. I develop softwares and websites to help farmers and winegrowers manage their activity, such as employees, production, transport or sales.

Technically, Windows softwares are developed under WinDev and websites are developped with ASP.NET and Bootstrap for style.
2010 - Present
Freelance activity in the domain of mobile applications development, video games creation, responsive websites development, advises on existing projects and ShiVa 3D training.

I have developed my own website to present my CV, my portfolio and the services I offer. Creation of a page for e-commerce to sell products designed for games made with ShiVa 3D.
2013 - 2016
iOS and web developer at dmd Santé, a start-up based in Reims (France) in the domain of technology and medicine. We create online services and mobile applications for patients and doctors.
I develop iPhone and iPad applications of the company.
I'm also in charge of our websites, including the web-services and the databases.
2009 - 2013
4 years as a Gameplay Programmer at Stonetrip at Villeneuve Loubet (France). I have programmed many video games for both computers and mobile devices. I have worked with many development teams since the majority of these games were ordered by our customers. I was in charge of all programming of these games.

I could develop my educational side as I realised the majority of tutorials available for the ShiVa community. I was also a ShiVa trainer, I've met gaming studios to train their development teams on our game creation software.

I was also part of the technical support staff at different levels: on the forums of the company to answer questions of the community, by email for a deeper support, and by using phone or Skype for a total support.
2009
Obtained a License - Computer Systems and Software at the University of Nice Sophia Antipolis (France), following the specific formation: Multimedia and online video games
2008
Obtained a university degree in computer science at the University of Reims (France)
2005
Obtained a high school diploma in sciences at the Léon Bourgeois college in Epernay (France)